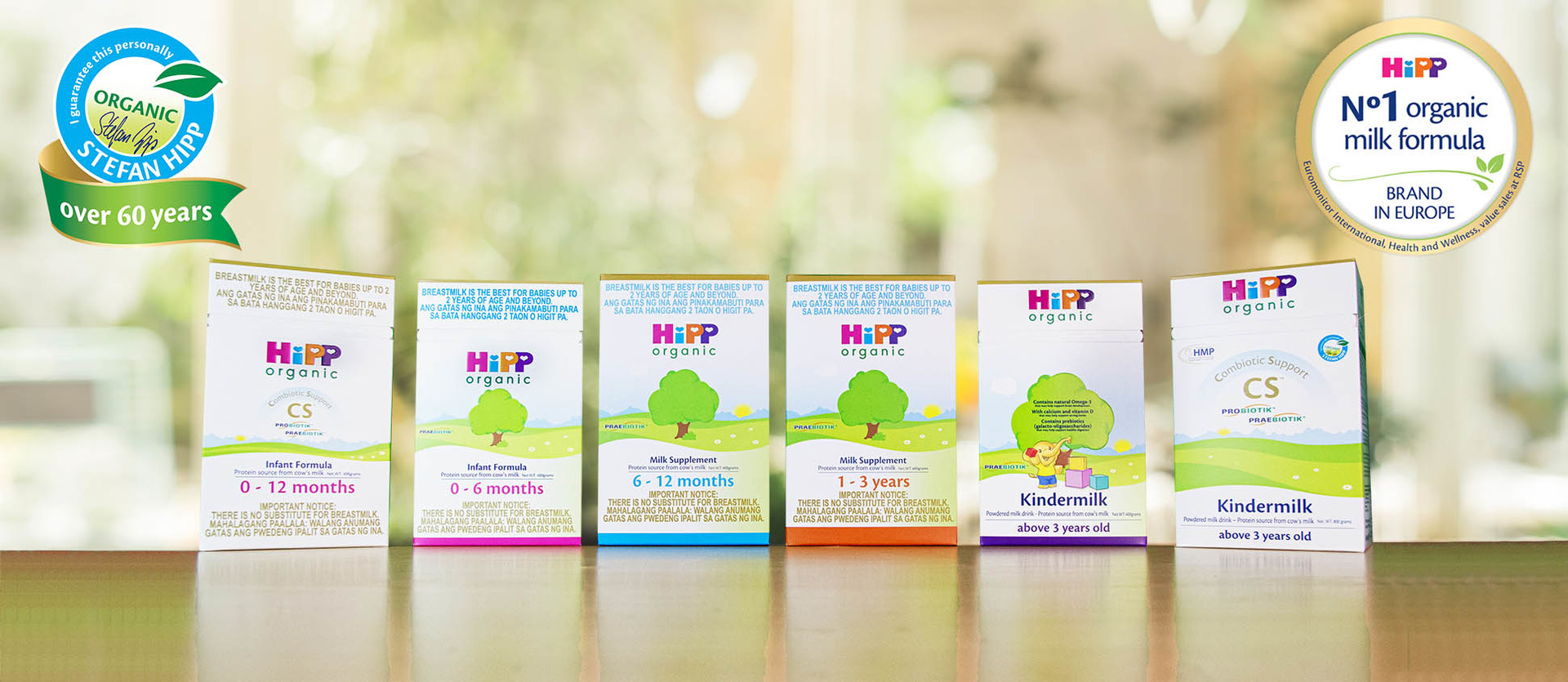 HiPP Organic Milk Products
HiPP Organic Milk Products are certified organic and tested for purity to ensure they are FREE-FROM unwanted chemicals. All products clearly indicate on the label that they are produced according to strict organic regulations:
Produced according to strict organic regulations.
FREE FROM any use of:
Produced and formulated to be FREE FROM:



Chemical synthetic pesticides or insecticides
Artificial hormones / Growth hormones
Prophylactic use of antibiotics
Artificial fertilizers
GMO-food

Gluten-containing ingredients
Artificial flavors*
Artificial colors*
Soy protein

* as required by law
HiPP Organic Milk Products are manufactured in Europe and directly imported to the Philippines by HiPP's exclusive distributor Advanced Nutritional Technologies (ANTECH) Inc. All products are registered with the Philippine FDA and fully compliant with international and Philippine food regulations.
"Breast milk is the best for babies up to 2 years of age and beyond."
"Ang gatas ng ina ang pinakamabuti para sa bata hanggang 2 taon at higit pa."
Chat with us on Messenger at m.me/hipp.ph